Notice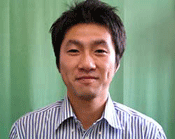 (Contact us)

Please feel free to ask me if you have any questions.
info@bonsai-tool.net
Masashi Nishimura
4th generation of Kaneshin cutlery Mfg

We are sure our brand "KANESHIN" produces some of the highest quality tools in the world. This is because our products are made by craftsmen who have made our scissors and other tools for decades. It is very difficult to acquire the techniques we use.

Our veteran craftsmen are teaching our next generation of younger workers who have been with us for about 10 years the techniques of grinding the edges and forming the tools.
At the moment, our veterans are still far superior to our younger workmen.

But, with time and experience, they will learn the difficult skill of grinding the edges as well.As you can see, it takes decades to learn the skills and become proficient in creating high quality cutting edges. KANESHIN tools are made by such people.I am proud of such craftsmen, and want the world to know that our products are made by such skilled people. If you give us the opportunity, I am certain you will feel the difference between KANESHIN tools and others.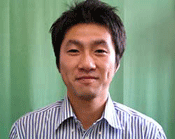 Hello, I am Masashi Nishimura. I am the website manager. If you have any problems when trying to purchase our products, please let me know. I am continuously trying to improve our website and service to our foreign customers, and your feedback would be greatly valued. Please feel free to ask me any questions you may have.
Mail : info@bonsai-tool.net

List of Items
---